Human hair is graded and batched for its softness, color, length and denier. Because only the finest hair will qualify for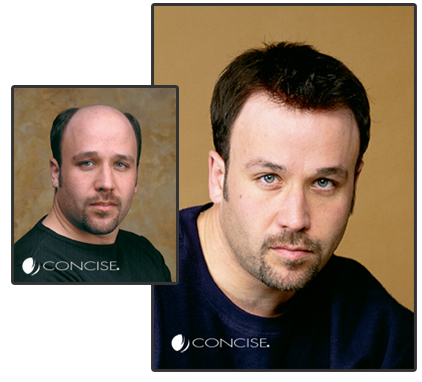 Concise, our human hair expert personally seeks out and selects human hair from superior batches with the ideal characteristics for processing.
When Concise Hair enters the processing stage, it is meticulously HAND-PROCESSED in SMALL BATCHES for complete control. The cuticle is carefully removed to maintain a strong tensile strength while providing an incredibly soft, healthy look and feel. Continuing through each phase of processing, our professional human hair technicians have the foresight to determine when individual batches have been properly treated to achieve ultimate silkiness -- Hand-Completed and Quality Controlled to assure Concise Human Hair is not over processed. In comparison, other manufacturing processes of human hair are set on a schedule and unable to give the personal touch necessary for the best hair possible.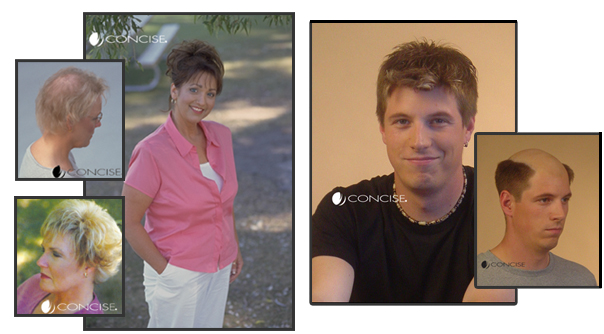 We have looked into the future of hair restoration and discovered what is in store...
Upon completion of the processing stage, hair that continues to meet our high standards is deemed Special Hair and used in the creation of our premier Concise Human hair systems. With superior manageability, excellent color stability and natural appearance, the Concise Series offers you a variety of pre-designed and custom models.
The Concise FX Series is the perfect choice for non-surgical skin grafting and multi-system programs.